Dragons Knock Off Hendrickson 7-3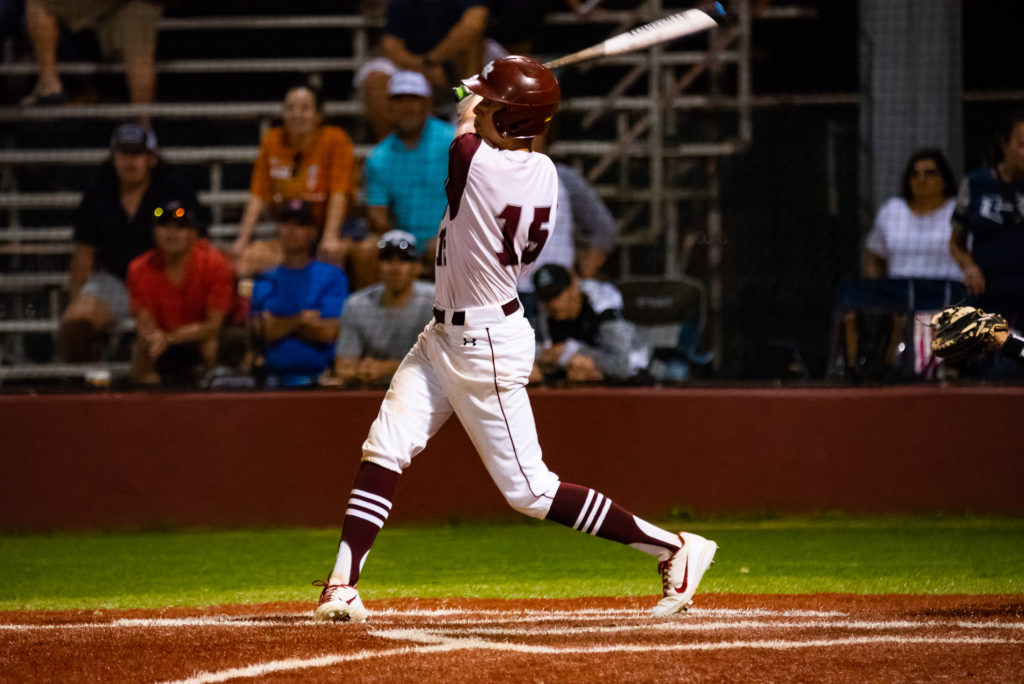 The Round Rock Dragons took the nightcap Friday night 7-3, giving the Dragons a 2-1 series win over the Hawks.
Hendrickson opened the scoring with a run in the top of the first and led until the Dragons took the lead for good, scoring four runs in the in the bottom of the fourth. The big blow for the Dragons was a two-run homer by Jared McKenzie.
Patrick DiLullo earned the victory on the pitcher's mound for the Dragons, surrendering three unearned runs on two hits over five and a third innings, striking out seven. Grant McCall and McKenzie entered the game out of the bullpen and helped to close out the game in relief with McKenzie striking out two and McCall whiffing three.
The Dragons racked up nine hits offensively with Kyle Froemke, Reagan Doss, and McKenzie leading the way with two hits each. Jacob Dellipoali, Colton Regan, and Chase Thinger also had hits for the Dragons.
The Dragons will face McNeill next and their record now stands at 21-5 overall and 11-3 in District 13-6A.