Bush Throws Shutout to Even Series With Hendrickson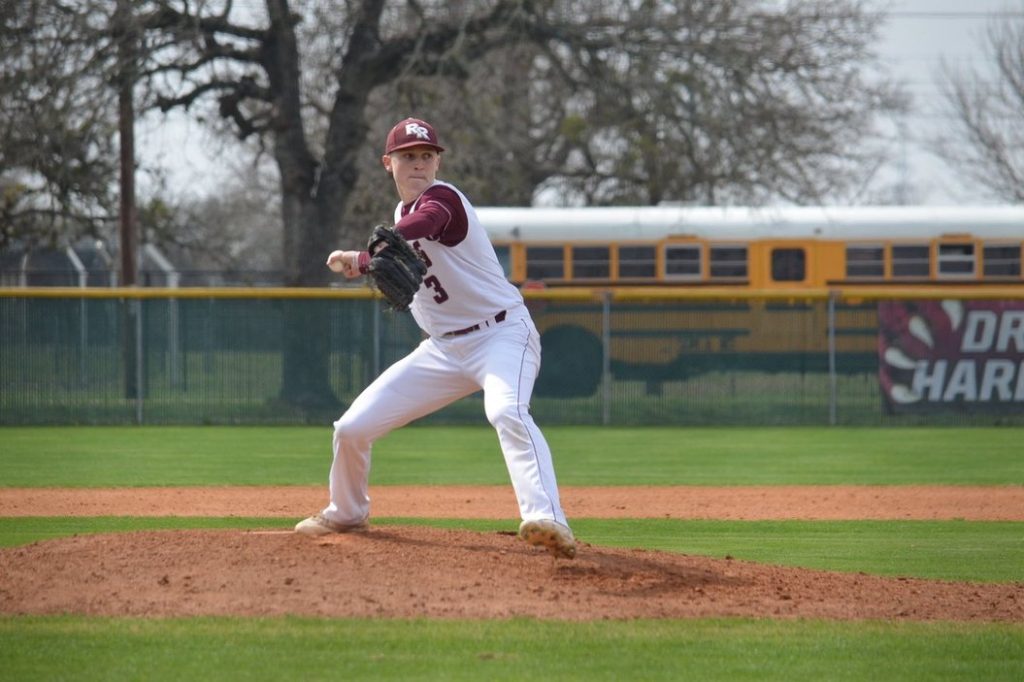 Cameron Bush shut down Hendrickson, throwing a complete game shutout and leading Round Rock Dragons Varsity to a 1-0 victory on Friday night. The win evened the District 13-6A series at one apiece.
Bush scattered four hits over seven innings while striking out four and walking none.
In the top of the first, Bush worked around a leadoff double and infield single with a pair of groundouts and a strikeout.
The Dragons picked the only run they would need in the first inning. Pat DiLullo led off the bottom half with a double to left field and scored on Cameron Dayton's flare single to left field, scoring DiLullo.
Jared McKenzie, Dayton, Kyle Froemke, and Patrick DiLullo each collected one hit to lead the Dragons. Round Rock was sure-handed in the field and didn't commit a single error. Jacob Delipoali had the most chances in the field with ten.
The win clinched a playoff spot for the Dragons and moved their record to 20-5 overall and 10-3 in District 13-6A.