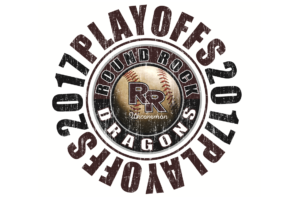 Round Rock will open the 2017 playoffs versus the Austin Akins Eagles on Friday May 5 at 7:00pm at Dragon Diamond.
Game 2 will be Saturday at 3:30pm at the Toney Burger Center, located at 3200 Jones Road, Austin, Texas. Game 3 (if necessary) would be 30 minutes after Game 2.
The Dragons finished the regular season with a record of 21-6, 9-3 in district, Co-Champions of 13-6A. The third place Eagles bring a record of 14-7-1 overall and 7-3 in 14-6A play.
The series winner will face the winner of Spring High School, the winner of district 16-6A and Houston Memorial, fourth place finisher in  15-6A.